African American History and Culture Museum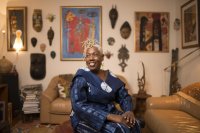 For Donnette Cooper, the question wasn't whether she would support an African American museum in Washington, but when she would be able to.
For almost three decades, the D.C. lawyer watched as the cultural community rallied for the museum. She watched as politicians debated it, and then she celebrated when Congress finally passed a bill. So weeks after President George W. Bush signed the law authorizing the National Museum of African American History and Culture in November 2003, Cooper wrote a check for $500 and sent it to the Smithsonian's administrative offices — becoming the first individual donor to support the long-awaited 19th museum of the Smithsonian Institution, according to the organization.
"I just knew, if it was something I wanted to see happen, I had to be part of the change, " Cooper, 55, said.
A Jamaican who attended college in Massachusetts, Cooper came to the District in the mid-1980s to attend the Howard University School of Law. She immediately noticed what she calls a "glaring omission" in the District's cultural landscape.
"I recognized the lack of museums for African Americans and Native Americans, " said Cooper, a lawyer in the D.C. Department of Housing and Community Development. "Art has a way of healing. The museum would be an important way of healing so many wounds — the loss of identity, loss of land, loss of so many things."
Lonnie Bunch, director of the National Museum of African American History and Culture, checks the progress of the construction in February. (Bill O'Leary/The Washington Post)
The museum's first donor has never stopped providing support, giving every year since 2003. She has attended events announcing its site (five acres at Constitution Avenue between 14th and 15th streets), its architect (Freelon Adjaye Bond/SmithGroup) and the opening of temporary exhibitions. A quilter, she hopes to donate a piece commemorating Barack Obama's 2008 election to the museum's permanent collection.
But now she is waiting again. Construction is a year behind schedule, and museum officials have pushed the opening back to sometime next year.
Or the first weeks of 2017.
"I promised [President Obama] he will cut the ribbon. We have talked about this many times, " founding Director Lonnie G. Bunch III said. "It's very important. He's been one of the great supporters of the museum."
Obama — who attended the groundbreaking in 2012 — completes his second term in January 2017, so Bunch has just 22 months to fulfill his promise. "Ex-presidents don't get to cut the ribbon, " he said.
There is still much to be done. Museum officials are building the collections, which total about 33, 000 objects celebrating history, arts and culture. Among the notable items are shackles worn by enslaved Africans while they were shipped to North America, a trumpet once owned by jazz great Louis Armstrong, training gear worn by boxer Muhammad Ali and a Jim Crow railroad car. Bunch says officials receive offers for items daily, and they are pursuing purchases, too.
Several of Donnette Cooper's quilts have been exhibited in museums, including one that commemorated the historic 2008 election of Barack Obama. (Marvin Joseph/The Washington Post)
You might also like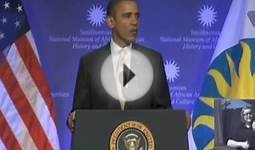 Obama Welcomes African American History Museum To Smithsonian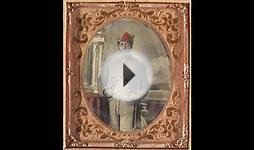 National Museum of Af. Am. History and Culture
Q&A
What is the American history museum?
Properly, the National Museum of History and Technology- it deals with a variety of historical artifacts and periods including a Railroad and Merchant Marine hall ( two separate exhibits) most transportation devices would fall in here- Aircraft are at the national Air and Space Museum, also part of the Smithsonian!