Italian museums
You must visit Italy to see Michelangelo's famous Sistine Chapel paintings.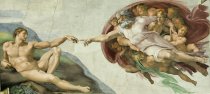 Photo By: (Sebastian Bergmann)
Italy is a country famous for its art. The history of this beautiful place is steeped in grandiose architecture adorned by artistic embellishments second to none. Even back in the Ancient Roman times, Italy took architecture and artwork to an entirely new level. Some of the world's most famous artists are Italian, and some of the world's most famous museums remain in Italy, housing – you know where I'm going with this – some of the world's most famous artwork! Italy is much more than food and wine, although that's fantastic, too. Let's check out seven of Italy's incredible art museums; we'll stop for sustenance afterward!
The Vatican Museums
Pope Julius II founded the Vatican Museums in 1506, and they are the most visited museums in all of Italy. The Vatican's sacred grounds house Michelangelo's Sistine Chapel; Raphael's Rooms; artwork by Renaissance masters Caravaggio, da Vinci, Giotto, Lippi, and Perugino; a modern and contemporary art gallery; a gallery of tapestries dating as far back as the 15th century; a gallery of maps dating as far back as 1572; and countless sculptures by, again, masters of the Renaissance period. If you have Vatican City on your itinerary, which you should, make sure to set plenty of time aside to see all of the breathtaking artwork within the Vatican Museums.
The Borghese Gallery
Also located in Rome, the Borghese Gallery is a 17th-century villa built by Flaminio Ponzio. This storied villa has an extensive collection once belonging to its Cardinal Scipione Borghese. Included in the Cardinal's collection are several Bernini sculptures, he was a huge Bernini fan, as well as Bernini's 1623 self-portrait; a collection of paintings by Renaissance master Caravaggio; some Raphael works; an ancient and Western instrument gallery featuring Egyptian, Greek, and Roman musical instruments; and a modern art gallery and Etruscan museum on the villa grounds. Don't just show up the Borghese Gallery, they won't let you in without reservations!
The Uffizi Gallery
Let's head over to Florence for our next museum. Built in 1581, the Uffizi Gallery is considered an architectural masterpiece of the Renaissance period. If you know anything about Italian history, you know the Medici family, and a huge chunk of their art collection is now displayed in the Uffizi. Rumor has it that a couple of well-known artists by the name of… oh… da Vinci and Michelangelo found inspiration in Uffizi's beauty… Wow! Not much more to say there. The gallery displays some of their artwork and many other masterpieces of the time. Make sure you check out the Uffizi Gallery; it's pretty incredible!
You might also like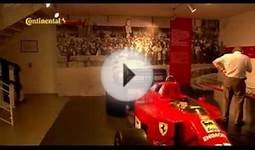 RPM TV - Episode 271 - Italian Motor Museums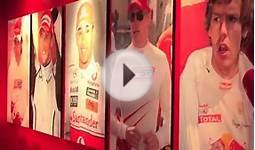 Italian National Automobile Museum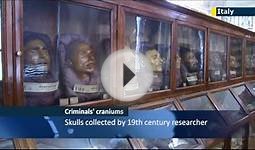 Italian museum asked to return criminal skulls ...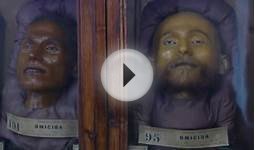 Dispute over skulls in Italian Museum
The Metropolitan Museum of Art Die-Cut Holiday Cards, Madonna of the Pavilion, 15-Count (MXC1211)


Office Product (The Metropolitan Museum of Art)




Box of 15 die-cut holiday cards, approximately 4.875 inches wide x 6.5 inches high
Inside message reads, Merry Christmas
Madonna Of The Pavilion artwork by Sandro Botticelli, an Italian painter of the Early Renaissance
Coordinating envelopes included
Purchases of The Metropolitan Museum of Art cards help support the preservation of nearly 2 million works of art gathered from all over the world
Q&A
Which Italian museum now has the Euphronios krater?
After being returned from the US, this piece is temporarily displayed in the presidential Palace in Rome.
What italian city is a living museum of byzantine art?
Byzantium became the greatest living museum of Byzantine art itself. Thanks for using