American Museum of Natural History sleepover
The Milstein Hall of Ocean Life was the setting for the actual sleeping part of the sleepover. Guests were guided to the hall to pick a cot under the 94 foot blue whale or away from it (I met quite a few people over the course of the night who seemed to share a fear of having the giant whale fall on them in their sleep).
There was also a champagne reception followed by a three course meal where sleepover guests nervously contemplated how the evening's adventures would unfold.
I wasn't quite sure what to expect. I was happily surprised to find that there was an in-depth itinerary provided for us:
All 45 museum halls and the entire Rose Center for Earth and Space were open for free exploration. Some of the hallways were completely empty.
I took an empty elevator up to the 4th floor. I knew what I wanted to see most of all.
The dinosaurs, of course.
It was a stellar moment when I realized that the dinosaurs were lit up in a special way at night.
I had T-Rex all to myself for a good 10 minutes.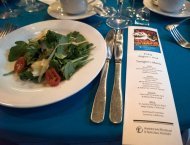 It was *spectacular*.
This night was also the first night I got to use the Sony A7S which has insane low-light capability. You can basically shoot up to 50, 000 ISO with little noise. For those who don't know what ISO is, ISO is the measure of how sensitive your camera sensor is to light. For reference, my first DSLR could only ever really shoot up to around 800 ISO. Anything greater than that and the photos would be extremely noisy.
I can't wait to take this camera out on the dark streets of New York City at night.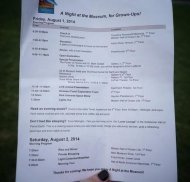 Back to the sleepover though.
There were a lot of events on the itinerary. I took a break from the dinosaurs to go and attend a presentation about toxicology in the Power of Poison exhibit.
The exhibit was fun to walk through. Here is a representation of the witches from Macbeth.
This is the table at the presentation with all sorts of ominous things like a giant cell display, a tea kettle, a skull, and Arsenic.
And here is the curator of the Power of Poison exhibit who is an author and one of the world's top leech experts, Dr. Mark Siddall. He is demonstrating the effects of Arsenic. :)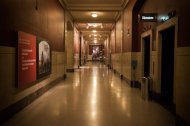 Before the next event on the itinerary, I ran back to the 4th floor to gawk at the dinosaurs again for a few minutes. If this is what the kids at the sleepovers have been experiencing for years, I am supremely jealous. I love these exhibits even more at night.
I also took a little detour and visited a new exhibit called Pterosaurs: Flight in the Age of Dinosaurs. There is a simulation game where you can flap your arms to fly like a pterosaur on the screen in front of you. You can then fly over the ocean and try to catch fish, or fly through a forest and try to catch bugs. It is surprisingly (or not surprisingly) hard to catch fish or bugs while flying around with an enormous prehistoric wingspan.
You might also like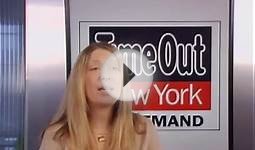 Best Museum Sleepovers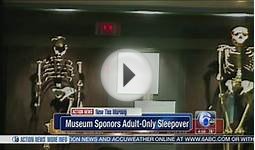 VIDEO: NY museum hosts adult-only sleepover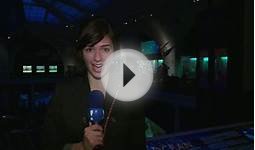 Museum of Natural History, New York, NY (2010)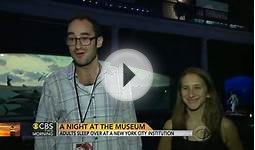 American Museum of Natural History hosts sleepover for ...
Review of the Pleistocene Hominoid Fauna of the Socialist Republic of Vietnam (Excluding Hylobatidae). (Anthropological Papers of the American Museum of Natural History, Vol 76)
Book (Amer Museum of Natural History)
e-Study Guide for Welcome to the Genome: A User's Guide to Your Genetic past, Present, and Future, textbook by American Museum of Natural History: Biology, Genetics
eBooks (Cram101)
Q&A
How much is admission for the American Museum of Natural History?
American Museum of Natural History: Suggested General Admission Adults: $16 Children (2-12): $9 Seniors/Students with ID: $12. Thank you for using