African American History Museum Detroit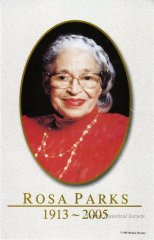 Founded by Dr. Charles H. Wright, Detroit's first International Afro-American Museum (IAM) was established in 1965. Inspired by a memorial for Danish World War II heroes, Dr. Wright was convinced that African Americans needed a place to relive their history and to educate each other on African American history and culture.
The museum started out on West Grand Boulevard but it quickly outgrew those quarters with its many artifacts and exhibits. The International Afro-American Museum converted to a traveling mobile home and toured Michigan, imparting information about the many contributions of African Americans.
By 1978, the museum outgrew its mobile quarters. To establish a new museum, the City of Detroit leased a facility that was far bigger than its previous quarters. Detroit Public School students helped to purchase the museum by initiating a 'buy a brick' campaign and they raised over $80, 000 dollars for the new museum.
In 1985, the City of Detroit and the Afro-American Museum formed a partnership that would build a new museum in the University Cultural Center. The name of the International Afro-American Museum was changed to the Museum of African American History. Geared towards the education of children, the museum helped to preserve the past and strengthen the future. By 1992 the museum outgrew itself again, necessitating additional changes.
The current museum is over 120, 000 feet and is noted as the largest African American historical museum in the world. In 1993, the museum was renamed for its founder. The museum is now known as the Charles H. Wright Museum of African American History.
You might also like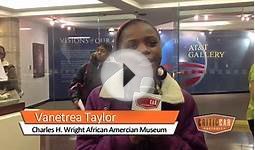 CriticCar - Detroit: Vanetrea at African American History ...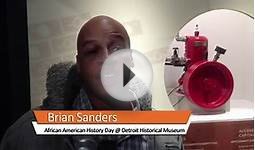 CriticCar - Detroit: Brian at African American History Day ...