African American Museum Fresno CA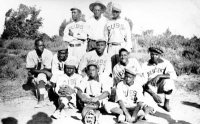 The Fresno Cubs - all black baseball team Ethnic Oral History Project, 1977-1978: African American Community. © Fresno Historical Society Archives
Oral History Project 2004-2005
Pastor Jimmy D. AdamsInterviewer: Nancy Whittle
Pastor Adams discussed growing up in the South during the Depression, the effects of Jim Crow laws and the treatment of African Americans; his arrival in Central California; and working the fields in Brawley and other California locations. He described his father opening the first African American owned auto repair shop in Fresno, development and changes in his West Fresno neighborhood over the years, and how he started his ministry
Nadir AliInterviewer: Nancy Whittle
Mr. Ali's family has lived in the Central Valley since 1919. His father was one of the first African American shareholders in the Danish Creamery Association. He shared memories of growing up on a farm, life in Firebaugh and Caruthers, changes in the Chinatown area in Fresno, becoming the first African American teacher at Bullard High School, principal at King Elementary and his involvement with the Nation of Islam. Mr. Ali described his various entrepreneurial ventures, including securing one of the largest government contracts in the food industry, which was documented in Fortune Magazine, and operating the Central Fish Market.
Paula St. James Davis Interviewer: Ruth Lang
Ms. Davis related her family's contributions to the community through the activities of her parents' dry cleaning business and her grandparents' Chinatown hotel. She shared her views on past and current racial discrimination in the Fresno housing market through her work experience as a comptroller.
Sudie DouglasInterviewer: Nancy Whittle
Ms. Douglas shared her special history in Fresno regarding her work with local teenagers and senior citizens, the start of the Meals on Wheels program, and her role in the development of the Hinton Community Center. She also told of her family background, her work experience as a welder and riveter during World War II, and her travels abroad as the ambassador to the Council of Senior Citizens.
You might also like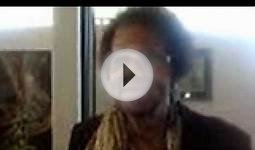 African American Historical and Cultural Museum of the San ...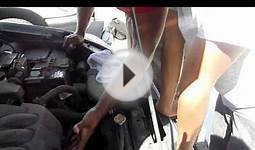 Pt. 2 Rev. HarrisTeaching African American Youth In Fresno ...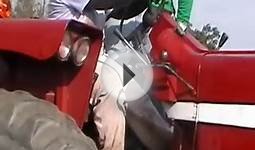 Floyd D. Harris Jr At The African American Farm In Fresno ...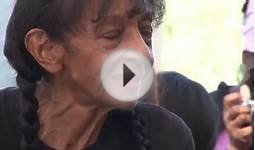 California African American Museum
Historic Print (L): In the domain of King Cotton, near Dallas, Texas


Home (Library Images)




Typical Image Size: 16x20 , Paper Size: 20x24 .
Decorate with history or give a tasteful gift.
1967 Print Billy Rene Portrait African American Abstract Artist John Riddle - Original Halftone Print


Home (Authenticated)




Product Type: Original Halftone Print; Black / White
Grade: Near Mint
Dimensions: Approximately 7.75 x 10 inches; 20 x 25 cm
Authentication:]Serial-Numbered Certificate of Authenticity w/ Full Provenance
Packaged in custom sleeve w/ archival black board (great for display, gift-giving, and preservation)
Q&A
What kind of museum is the Nasher in Dallas, Texas?
The Nasher Sculpture Center is devoted to the exhibition, study, and preservation of modern sculpture. Thanks for using
What is the number of the Sixth Floor Museum in Dallas, Texas?
Sixth Floor Museum At Dealey is located at 411 Elm St # 120, Dallas, TX 75202. Telephone 214-747-6660