African American Museum of History and Culture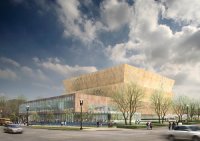 Historical Origins
The National Museum of African American History and Culture, established by law in 2003, is the culmination of decades of efforts to commemorate African American history. Although the US Congress passed legislation in 1929 to create a national commission to build a memorial, the project was not funded. The US Interior Department took over the commission's work, but the memorial did not come to fruition. The civil rights movement of the 1950s and 1960s, and the assassination of Dr. Martin Luther King, Jr., in 1968 galvanized interest again. An initiative by Tom Mack, president of Tourmobile Sightseeing, a DC shuttle tour company, led to a 1986 Joint Resolution sponsored by Representatives Mickey Leland of Texas and John Lewis of Georgia and Senator Paul Simon of Illinois "to encourage and support" private efforts to build a memorial and a museum in Washington, DC.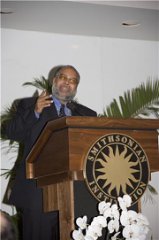 In 1988 and 1989, new bills were introduced in the Congress to create a National African American Heritage Museum and Memorial within the Smithsonian Institution. In 1991, a Smithsonian blue-ribbon commission recommended the creation of a national museum devoted to African Americans to collect, analyze, research, and organize exhibitions on a scale and definition to those of the major museums devoted to other aspects of American life. The commission recommended that the museum be temporarily located in the Arts and Industries Building until a new, larger facility could be built, but the legislation stalled amid controversy about funding and the appropriateness of the site.
Congressional Action
In 2001, a new bipartisan coalition of Representatives John Lewis and J. C. Watts, Jr., and Senators Sam Brownback and Max Cleland renewed efforts to establish a National Museum of African American History and Culture (NMAAHC) within the Smithsonian Institution. Renewed questions about funding and feasibility of using the Arts and Industries Building resulted in the passage of P.L. 107-106 on December 28, 2001, which established the NMAAHC Plan for Action Presidential Commission to develop a feasible plan to move forward with the museum.
You might also like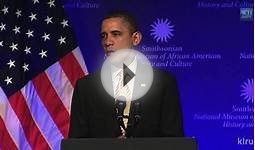 African American Cultural Museums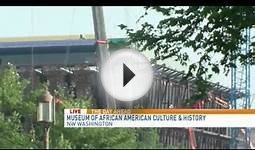 New Museum of African American History and Culture exhibit ...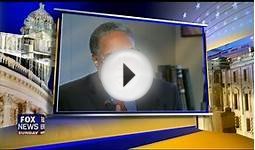 Museum of African American History and Culture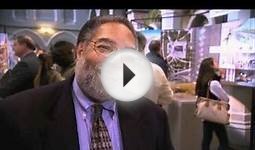 National Museum of African American History and Culture
Two Centuries of Black American Art: [exhibition], Los Angeles County Museum of Art, the High Museum of Art, Atlanta, Museum of Fine Arts, Dallas, the Brooklyn Museum
Book (distributed by Random House)
Used Book in Good Condition