Museum of African American Culture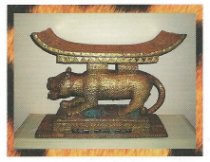 While the Center in the Square undergoes renovations (2011 through the end of 2012), the Board Members of the Harrison Museum of African American Culture, Inc. have adopted the philosophy of a "Museum without Walls." With this philosophy, the Board uses collaborative opportunities to display pieces from its permanent collections, as well as curate new exhibits. Be sure to check regularly for upcoming events!
The Spirit That Knows Beauty
Black World Art from the Demerson Collection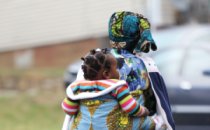 Massive hand carved wood stools covered with decorative brass sheets, function as thrones for the Royal Leaders of the Asante (Ashanti) people in Ghana, West Africa. This twentieth century identifies the Monarch with the powerful regal leopard who rules the forest.
The African Diaspora in Roanoke
A Photo Essay by Stephanie Klein-Davis
The African American community in Roanoke continues to be shaped by a diaspora that is global and diverse. As one of many designated resettlement sites in the U.S. for refugees, Roanoke provides important services to individuals and families fleeing various forms of persecution in their home countries.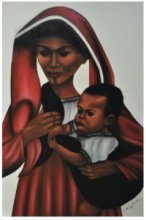 In turn, these men, women, and children from countries including Somalia, Burundi, Ethiopia, Liberia, Eritrea, and Sudan, as well as from areas in the Caribbean, have enriched and diversified Roanoke. This photo easy by noted Roanoke Times photographer Stephanie Klein-Davis presents a fascinating look at the complexity and diversity of that community, and the ongoing process of cultural acclimation. Photos depicting portraits, work, relaxation, the arts, religion, families, traditions, and the importance of music and the arts, are all part of this insightful and fascinating presentation of Roanoke's most recent additions to its community.
You might also like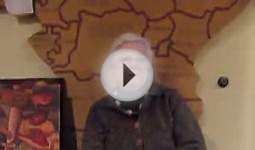 Museum of African Culture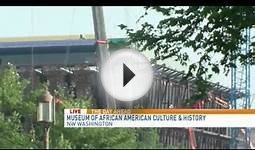 New Museum of African American History and Culture exhibit ...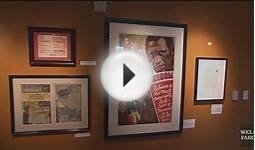 Houston Museum of African American Culture opening new exhibit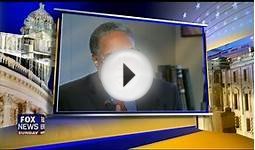 Museum of African American History and Culture
Historic Print (M): [Minnesota State Fair: African American on soap box using hand puppet]


Home ()




Size: approximately 11x14
Beautiful vintage history on your wall or give the perfect gift!
Q&A
What is the population of African Americans in Minnesota?
4.18% of Minnesota's population is of African descent. !