Museum of African American History, Detroit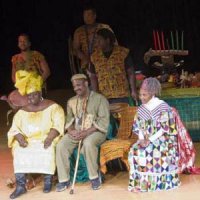 One rich cultural heritage, three fantastic cultural nights: The Charles H. Wright Museum of African American History is hosting its annual Kwanzaa celebration Dec. 26-28 and Dec. 30-31, 2014. For families looking for holiday fun after Christmas, the Wright is the place to be!
Free and open to the public, every night of the Kwanzaa celebration Dec. 26-30 begins at 6 p.m. with a candle lighting ceremony and ends at 9 p.m. Evening themes include Umoja, meaning unity; Kujichagulia meaning self-determination; Ujima, representing collective work and responsibility; Nia, meaning purpose; and Kuumba representing creativity. The celebration will include music and drumming. Plus, enjoy dancing and visit vendors.
Friday's celebration, Umoja, in partnership with Shrine of the Black Madonna, includes a Kwanzaa marketplace. Saturday's celebration, Kujichagulia, will be presented with Malcolm X Grassroots Association.
Sunday, Dec. 28, bring the family to enjoy Ujima, and check out the vendors at the marketplace. Then, Tuesday, Dec. 30 for Nia, catch a screening of Raz Babaa Aaron Ibn Pori Pitts: Portraits of a Revolutionary. Wednesday, Dec. 31, the festivities kick off at 5 p.m., and for Kuumba, the celebration includes a cultural fashion show and tasty food samples from Taste of Ethiopia.
You might also like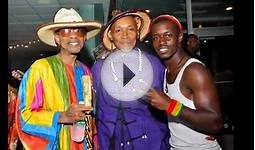 African World Festival at The Wright #AWF14 #Detroit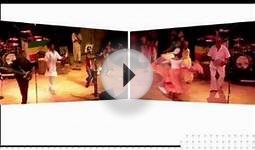 The Wright Museum: Visit Detroit 2013 PSA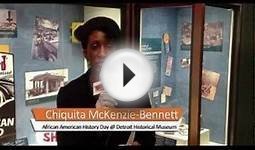 CriticCar - Detroit: Chiquita at African American History ...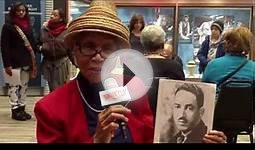 CriticCar - Detroit: Amy at African American History Day ...
Historic Print (M): [Minnesota State Fair: African American on soap box using hand puppet]


Home ()




Size: approximately 11x14
Beautiful vintage history on your wall or give the perfect gift!
Q&A