American Art Museum Events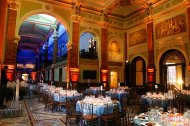 Host your corporate special event at Washington's most elegant and dazzling venue. The Smithsonian American Art Museum, part of the Donald W. Reynolds Center, is housed in a gloriously renovated National Historic Landmark building. Neoclassicism meets 21st-century exuberance in the . The spectacular decor of the Victorian embellished includes faux finished columns and an intricate stained glass rotunda. The displays block-long skylights showcasing more than 3, 300 works of art on two balconied levels overlooking a marble-floored sculpture gallery.
Event Space Specification and Description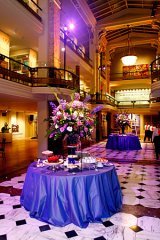 Great Hall
Reception: 366
Seated: 300
This regal space, accentuated by late 19th century architectural highlights was the reception area where President Lincoln and Mrs. Lincoln greeted guests attending the president's second inaugural ball. The hand laid encaustic tile floor, curving double staircase and soaring vaulted ceilings are sure to captivate your guests.
The Luce Foundation Center for American Art (Luce Center)
Reception: 800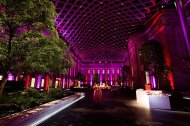 The Luce Center features three levels of Smithsonian American Art Museum's painting, sculpture, folk art, and craft collections, on display in floor to ceiling glass cases. The Luce Center's architectural elements such as the elaborate columns, bronze railings, multicolored marble floor, large windows and a city-block long skylight will make any gathering an event to remember.
Robert and Arlene Kogod Courtyard
Reception: 1200
Seated Dinner: 850
The Robert and Arlene Kogod Courtyard, with its elegant glass canopy, is one of the largest and most magnificent event spaces in Washington. Designed by the world-renowned architectural firm Foster + Partners, the enclosed courtyard provides a distinctive, contemporary accent to the museums' Greek Revival building.
The Nan Tucker McEvoy Auditorium

©Timothy Hursley

Seated: 346

The Nan Tucker McEvoy Auditorium, a 346-seat facility located on the building's lower level is equipped with a state-of-the-art sound and video system, film projection capabilities, flexible lighting, a sprung stage and concert grand piano.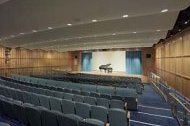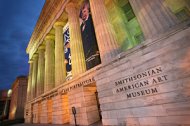 You might also like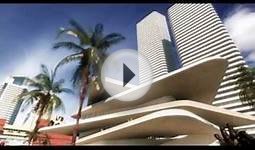 LAAM Latin American Art Museum Miami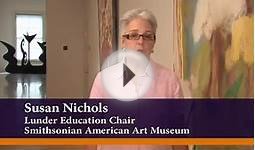 Smithsonian American Art Museum - Teacher Orientation Video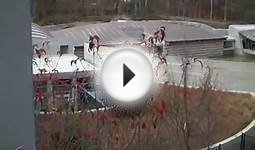 Crystal Bridges Museum of American Art, Bentonville, Arkansas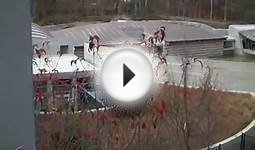 Crystal Bridges Museum of American Art