American Art Museum New Britain CT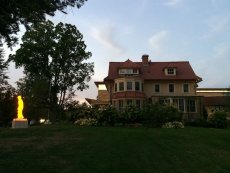 Note: This post contains artistic depictions of nudity.
Douglas Hyland is the Director of the New Britain Museum of American Art, Connecticut. For the past 15 years he has expanded not only the Collection of America's first museum solely dedicated to American art, but he has expanded the museum itself several times. The latest expansion will generate 16, 000 feet of additional exhibition space and give Post Contemporary Painting its first permanent gallery. Before we get into that I want to share with you a bit about Douglas Hyland and what Hyland shared with me about the this Museums history.
The New Britain Museum of American Art dates back to 1856 and began to purchase work in 1904 through a trust that was set up by John Butler Talcott, who was an industrialist and former Mayor of New Britain. The NBMAA opened in its current location when a philanthropist left a stone mansion for the purpose of housing the institution in 1937.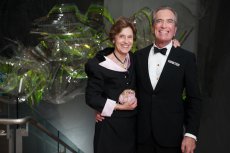 Using the same construction company that originally renovated the building, there have been extensive expansion projects to the Museum during Hyland's tenure. The 43, 000-square-foot Chase Family Building, designed by Ann Beha Architects of Boston, who has won several awards recently for her work at the University of Chicago, opened in 2006. She has also designed the current expansion, set to open to the public in the fall of 2015.
Before coming to the NBMAA, Douglas Hyland began his career as a Director at the Memphis Brooks Museum of Art in 1982, and went on to the Birmingham of Art and the San Antonio Museum of Art before accepting his current position at the NBMAA. Originally from Salem, Mass., he welcomed the chance to come home to New England.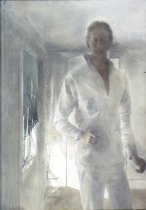 Douglas Hyland and his wife Tita
"My parents always took me to the Peabody Essex Museum and they had a mummy, stuffed antelope and Fritz Henry Lane paintings! I always wanted to be a museum director." Although he has recently announced plans to retire next fall, he has in no way scaled back on his ambition to better the New Britain Museum.
"There is a real wealth of private collector's in Connecticut as well as many wonderful smaller museums that we borrow work from to curate our shows." Mr. Hyland Explained to me. "Our budget is actually quite small for a museum of our prosperous activity, but we manage to do a lot with it." That in itself is a solid practice the NBMAA has always followed.
Self Portrait by Andrew Wyeth
"In 1904, when the museum first received a fund to purchase artworks, the trustees went to the Metropolitan Museum of Art in New York and asked Bryson Burroughs for advice on how to build the best collection possible with the funding available. At that time the big museums were all buying Rembrandts and Manets, Ashernasirpal and Chinese Ming Dynasty vases and things like this. The recommendation was to focus on American art, which was available at prices the museum could afford and which there was, at that time, no museum dedicated to."
Sunday Morning by Asher Brown Durand
"So, the Museum began to purchase Hudson River paintings for hundreds that are now worth thousands." Hyland added with a smile. "You could say the Museum's collection was born of Yankee thrift."
You might also like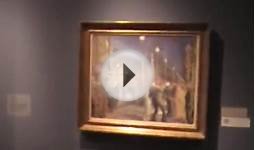 American Stories at Lyman Allyn Museum New London, CT.MOD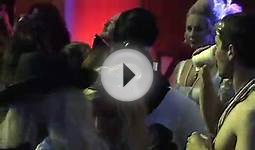 Connecticut lighting halloween party new britain muesum of ...
Q&A
What is housed in the New Britain Museum of American Art?
New Britain is in Connecticut in the United States, not in Britain. Founded in 1903, it was the first museum showing entirely American art in the country. They exhibit over ten thousand American works of art, including, among many others, colonial portraits, American Impressionism and Thomas Hart Benton's mural series called "The Arts of Life."
Where is the American Museum of Folk Art and Crafts in New York City
American Folk Art Museum, 45 W 53rd St, New York, NY 10019. Phone (212) 265-1040 . Thanks for using