American Art Museum NYC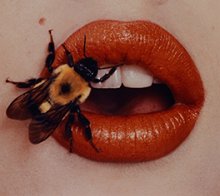 1st floor West, American Art Museum (8th and F Streets, N.W.)
October 23, 2015 – March 20, 2016
the archived webcast of Irving Penn at the Intersection of Art, Fashion, and Photography Forum
See if the exhibition is to your hometown
Irving Penn, Bee, New York, 1995, printed 2001, Smithsonian American Art Museum, Promised Gift of The Irving Penn Foundation. Copyright © The Irving Penn Foundation
Book
The exhibition is accompanied by a catalogue ($45, softcover), co-published by The Irving Penn Foundation and the Smithsonian American Art Museum and distributed by Yale University Press, with an essay by Merry Foresta and an introduction by Betsy Broun, the museum's director. Foresta's essay introduces Penn to a younger generation and delves into his use of photography to respond to social and cultural change.
National Tour
is available for tour after closing at the Smithsonian American Art Museum. If you are interested in hosting the exhibition at your museum, please visit our traveling exhibitions page for contact information.
Confirmed venues include:
Dallas Museum of Art in Dallas, Texas (April 15, 2016 – August 14, 2016)
Lunder Arts Center, Lesley University in Cambridge, Massachusetts (September 12, 2016 – November 13, 2016)
Frist Center for the Visual Arts in Nashville, Tennessee (February 24, 2017 – May 29, 2017)
Wichita Art Museum in Wichita, Kansas (September 30, 2017 – January 7, 2018)
Credit
is organized by the Smithsonian American Art Museum with generous support from ART MENTOR FOUNDATION LUCERNE, Sakurako and William Fisher, The William R. Kenan Jr. Endowment Fund, The Lauder Foundation – Leonard and Judy Lauder Fund, Edward Lenkin and Roselin Atzwanger, The Robert Mapplethorpe Foundation, Margery and Edgar Masinter, The Margery and Edgar Masinter Exhibitions Fund, the James F. Petersen Charitable Fund in honor of Tania and Tom Evans, The Bernie Stadiem Endowment Fund, and the Trellis Fund. The C.F. Foundation in Atlanta supports the museum's traveling exhibition program, Treasures to Go.
You might also like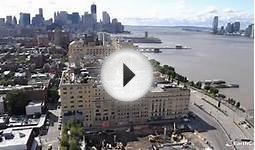 Official Whitney Museum of American Art Time-Lapse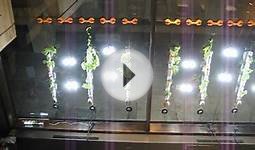 Windowfarm at the Whitney Museum of American Art, NYC
Q&A
Is the American Folk Art Museum in NYC open tomorrow?
American Folk Art Museum 45 W 53rd St New York, NY 10019 (212) 265-1040 Hours: Mon-Thu 10am - 6pm, Fri 10am - 7:30pm, Sat 10am - 6pm, Sun 10am - 6pm.
What are some of the exhibits that one can view at the Metropolitan Museum of Art in New York City
The metropolitan Museum of Art in NYC has many exhibits. Some of the exhibits that they have include Egyptian Art, European Sculpture, Medieval Art, The American Wing, Greek and Roman Art. The museum also has special exhibits that change often.