Crystal Bridges American Art Museum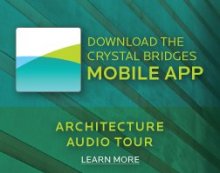 Photography: Nancy Nolan Photography ©2015
Crystal Bridges is pleased to announce the public opening of Frank Lloyd Wright's Bachman-Wilson House on . . There is no cost to view the Frank Lloyd Wright house; advance tickets are required.

Frank Lloyd Wright
House Hours:
Monday & Thursday: 11 a.m. to 6 p.m.
Wednesday & Friday: 11 a.m. to 9 p.m.
Saturday & Sunday: 10 a.m. to 6 p.m.
Tuesday: Closed
About the Frank Lloyd Wright house at Crystal Bridges
Known as the Bachman-Wilson House, this structure is an example of Frank Lloyd Wright's classic Usonian architecture. The word "Usonian" was derived from an abbreviation of "United States of North America." Wright embraced this term as the name for a distinctly American and democratic style of residential architecture he developed during the Great Depression. Compared to his highly customized homes, these were simpler, lower-cost houses designed to be within the reach of the average middle-class American family, without sacrificing quality. Approximately 120 Usonian homes were built.
This house was originally built for Gloria Bachman Wilson and Abraham Wilson in 1954 along the Millstone River in New Jersey. It was subsequently purchased by architect/designer team Lawrence and Sharon Tarantino in 1988 and meticulously restored. However, the structure was threatened by repeated flooding at its original location, and the Tarantinos eventually determined that selling the house to an institution willing to relocate it was the best option for its preservation. After their multi-year search for a suitable institution, Crystal Bridges acquired the house in 2013.
You might also like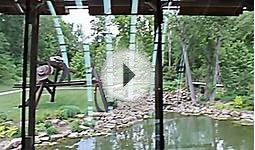 Crystal Bridges Museum of American Art, Bentonville, Arkansas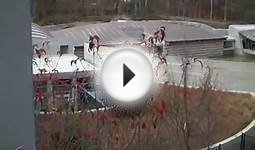 Crystal Bridges Museum of American Art celebrates Two ...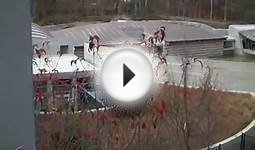 Crystal Bridges Museum of American Art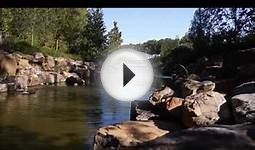 Crystal Bridges Museum