Metropolitan Museum of Art American Wing

The American Wing Galleries for Painting, Sculpture, and Decorative Arts, The Metropolitan Museum of Art, New York A brief tour of the gallery titled "History, Landscape, and National Identity, 1850–75."
The approach to Emanuel Leutze's Washington Crossing the Delaware, 1851.All photography is by the author. All artworks are in the collection of the Metropolitan Museum of Art, New York, unless otherwise specified.

The New American Wing Galleries for Painting, Sculpture, and Decorative Arts at the Metropolitan Museum of Art (MMA) in New York reopened with much fanfare and political rhetoric on Monday, January 16, 2012. Both Secretary of State Hillary Rodham Clinton and New York City Mayor Michael Bloomberg gave remarks at the opening dinner, acknowledging the crucial role played by the Metropolitan Museum of Art in advancing American culture on the national and international stage.

Linking art to politics in a predictably hyperbolic way, Clinton concluded her short speech with a patriotic and optimistic statement about how the New American Wing "holds the promise of what this country stands for, who we are as a people, and the kind of future we will make together." The newly refurbished galleries suggest that the MMA shares the Secretary of State's sense of pride in, and grand aspirations for, historical American art. Since its inception in 1870, the MMA has acquired and promoted American art and arguably devotes more real estate than most, if not all, major museums to its presentation.

Its newly conceived and re-organized galleries serve as a lofty setting to advance the grandiosity and masterpiece-status of American art in what might be considered a typically extravagant and larger-than-life New York manner. This effect is most obvious in the new core or "grand" gallery presided over by Emanuel Leutze's "great picture, " Washington Crossing the Delaware in a spectacular, "eagle-crested" gilt frame, reproduced from photographs of the original (fig. 1). The ambitious character of the MMA's presentation is further illuminated by comparing the installation of the Leutze with that of Thomas Sully's "great picture" of Washington, The Passage of the Delaware (1819) in the new American Wing at the Museum of Fine Arts, Boston (MFA). In contrast to the MMA's...


You might also like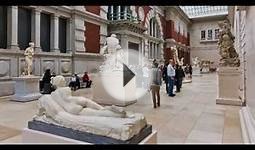 Metropolitan Museum of Art opera - american museum of ...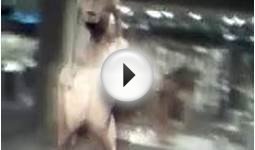 Metropolitan Museum of Art
Q&A
What is the metropolitan museum of art?
The Metropolitan Museum of Art (The Met) is a large museum founded in 1870. It is located in New York City. It has over 2 million pieces of art work.
Where is the Metropolitan Art Museum?
The Metropolitan Art Museum is in New York City. It is located on the eastern edge of Central Park.