Museum of American Art Washington DC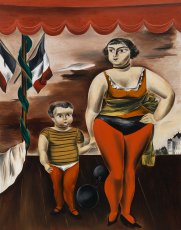 Yasuo Kuniyoshi, 1925, Smithsonian American Art Museum, Gift of the Sara Roby Foundation
The Smithsonian American Art Museum is organizing a major exhibition about Yasuo Kuniyoshi (1889-1953), a preeminent 20th century modernist whose talents and contributions rivaled those of his contemporaries including Edward Hopper, Georgia O'Keeffe and Stuart Davis.
Kuniyoshi emigrated to America from Japan as a teenager, rising to prominence in the New York art world during the 1920s to become one of the most esteemed artists in America between the two world wars. He drew on American folk art, Japanese design and iconography and European modernism to create a distinctive visual style. Kuniyoshi defined himself as an American artist while at the same time remaining very aware that his Japanese origins played an important role in his identity and artistic practices.
His inventive, humorous early works often included subtle color harmonies, simplified shapes, oddly proportioned figures and an eccentric handling of space and scale. His work became more sensuous and worldly after two long stays in Paris, as he painted moody, reflective women and still lifes with unusual objects.
Kuniyoshi was thoroughly integrated into American life and the art world, but immigration law prevented him from becoming an American citizen. Classified an "enemy alien" after the bombing of Pearl Harbor, he remained steadfastly on the side of his adopted country during the painful war years, working with the Office of War Information to create artworks indicting Japanese atrocities. After the war, Kuniyoshi developed a compelling late style, with bitter subjects and paradoxically bright colors.
is the first comprehensive overview of his work by a U.S. museum in more than 65 years. The exhibition traces Kuniyoshi's career though 66 of his finest paintings and drawings, chosen from leading public and private collections in America and Japan. The guest curator is the leading Kuniyoshi scholar Tom Wolf, professor of art history at Bard College. Joann Moser, deputy chief curator at the Smithsonian American Art Museum, is co-curator. A catalogue, written by Wolf, will accompany the exhibition.
Free Public Programs
Saturday, April 4, 2015, 11:30 a.m. – 3 p.m. Cherry Blossom Family Celebration
Friday, April 10, 2015, 6:30 p.m. Curator-led Talk with Tom Wolf
Saturday, April 18, 2015, 5 p.m. (4 p.m. pre-concert discussion, 5 p.m. concert) 21st Century Consort presents "Worlds Away"
Thursday, May 7, 2015, 5:30 p.m. Gallery Talk with Joann Moser
Thursday, June 4, 2015, 6:30 p.m. Yasuo Kuniyoshi in the American Art World
Thursday, August 20, 2015, 6:30 p.m. An American Diary: Artist Talk with Roger Shimomura
In the News
You might also like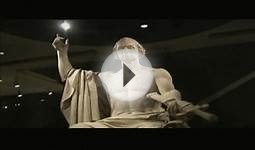 Visit the Museum of American History, Washington DC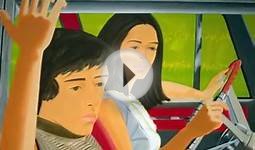 Hirshhorn Museum (of Modern Art), Washington DC
Q&A
What is the metropolitan museum of art?
The Metropolitan Museum of Art (The Met) is a large museum founded in 1870. It is located in New York City. It has over 2 million pieces of art work.
Where is the Metropolitan Art Museum?
The Metropolitan Art Museum is in New York City. It is located on the eastern edge of Central Park.