Smithsonian American Art Museum Internship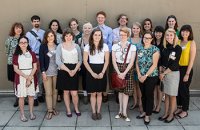 Internship Programs
2013 Summer Interns
Since 1968, the Smithsonian American Art Museum's internship programs have provided instruction and inspiration to hundreds of graduate and undergraduate students, as well as others seeking self-enrichment. Former interns have achieved success in professional positions in the art and museum fields, both nationally and internationally.
The Smithsonian American Art Museum offers two internship programs to coincide with the academic calendar. The Advanced-Level Program takes place during the fall and spring semesters; the eight-week Summer Program begins early to mid-June.
Like the museum field itself, the scope of these programs has grown to include participants from all academic backgrounds. Mentoring relationships between interns and staff are promoted, and program alumni are encouraged to maintain contact for networking purposes. An alumni reunion is held yearly.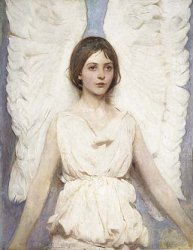 Interns pay no fee for program participation, and academic enrollment is not required. If academic credit is earned, however, fees are required.
All internship placements are made by the Intern Program Officer, based on project availability and the individual's qualifications. Please note that internships in the Conservation Department are only available to students currently enrolled in a graduate-level art conservation program. See also Post-Graduate Fellowships in Conservation of Museum Collections. Applicants may suggest assignment in one or more of the following museum areas:
The Advanced-Level Program
The goal of the Advanced-Level Program is to instill a comprehensive knowledge of museum operations. "Hands on" experience is combined with professional instruction in a format designed to identify, stimulate, and promote the academic and professional objectives of its participants.
Students participate in a series of museum projects. The career interests and aspirations of each intern are considered in making placements. These assignments, combined with supplementary instruction, provide exposure to a wide range of museum careers and opportunities. More than twenty-five introductory workshops or seminars in administration, conservation, registration, and other topics—as well as lectures in art history—are presented by field professionals. An extensive reading list supplements practical experience and workshop presentations.
You might also like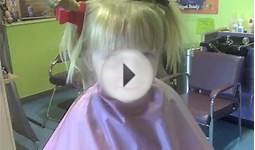 Smithsonian Museum of Natural History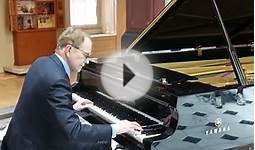 John Edward Hasse - Smithsonian American Art - Luce Center ...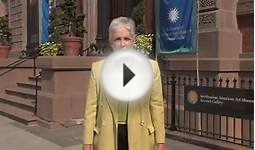 Smithsonian American Art Museum - Renwick Gallery ...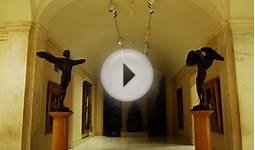 Lighting Techniques in the Smithsonian American Art Museum
National Museum Wildlife Art 2016 Calendar


Book (Pomegranate (Cal))




Format: 2016 Wall Calendar
Size Closed: 12 W x 13 H
Size Open: 12 W x 26 H
Binding: Stapled
Time Span: 12-month
Q&A
don't you agree with romney that when a big job needs to get done you call in an american not a foreigner? | Yahoo Answers
The US rail system was largely built by Chinese and Irish immigrants - immigrants who were not yet citizens. In fact, many Chinese returned to China after the railroad was completed.
The US space race owes much of its early successes to a German scientist who was responsible for the German rocket program, including the V2 which was used to devastate England during WW2.
America has always been a place that attracts top talent from around the world. The focus of Romney's speech, along with the entire GOP, was misplaced.