Museum of Chinese in the Americas
Sculptures vary in design and subject matter, including simple pineapples to more complex forms like eagles, which supporters began to call "freedom birds." While connected to a specific immigrant experience, this collection illuminates the development, transmission, evolution, and maintenance of an often overlooked traditional art form.
Oral History Collection
MOCA conducted approximately 350 interviews that make up its 7 oral history collections: 1. Archeology of Change: Mapping Tales of Gentrification in New York City's Chinatown; 2. The Chino-Latino Project; 3. Gotta Sing, Gotta Dance; 4. Many Voices, One Humanity; 5. 8th Avenue - Sunset Park Oral History Collection; 6. 9/11 Chinatown Documentation Project; 7. Miscellaneous Oral History Collection. These interviews were conducted between 1980 and 2013, documenting memories and narratives related to the Chinese American experience. These interviews were digitized and transcribed from various formats but primarily from cassette tapes found and stored on-site at MOCA's Collections & Research Center.
You might also like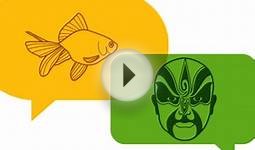 Museum of Chinese in America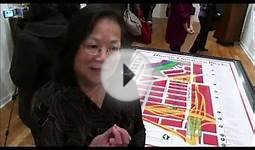 Chinese-American Museum of Chicago
Speech of Hon. John M. Read, at the Democratic Town Meeting in Favor of the Union and California, Held in the Hall of the Chinese Museum, on Wednesday the 13th March, 1850
eBooks (HardPress Publishing)
Q&A
How old is Museum of Chinese in America?
The Museum of Chinese in the Americas (MoCA) is planning to kick off the New Year with the 3rd Annual New York Lunar New Year Flower Market in Chinatown's Columbus Park. The Flower Market is a really huge celebration on Friday and Saturday, January 27 & 28, that we've organized with the United East Athletics Association (UEAA) and the Asian American Arts Alliance. We've taken a major cultural event from Asia, brought it to New York City, and infused it with arts & performances to make it a super family-friendly and interactive event. The only people who I imagine would have a less-than…