Arab American National Museum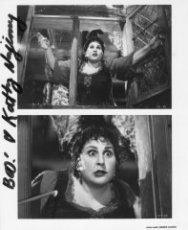 How do you celebrate Halloween? One of my favorite Halloween traditions is to sit down with a bowl of popcorn and watch Hocus Pocus, the 1993 movie about three witches from Salem, Massachusetts who come back to life to terrorize the town (and suck the life from children, of course!). Despite that scary premise, Hocus Pocus is a silly and fun kid's movie rather than a horror film, which is one of the things I love about it. The other this I love is that it stars Kathy Najimy, a prominent Arab American actress, as one of the witches. Najimy has been a great friend to the museum and has donated a number of items from her acting work, including a copy of Hocus Pocus and a signed photograph from the film. These seem like perfect items to share for Halloween!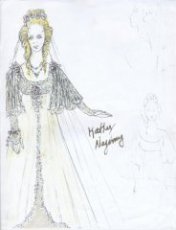 Hocus Pocus is one of Najimy's better known films, but did you know it wasn't her only turn at playing the undead? She also starred in the 2002 Disney Channel Original Movie about two children who discover a group of ghosts whose job it is to help the recently deceased "cross over." Najimy plays Moriah, a dead bride who is the boss of the so-called "soul patrol." Another item in our collection is an original rendering of the costume for Moriah, once again signed by Najimy.
The collection also includes items from Najimy's less spooky work, which includes both Sister Act movies We have a few of these items on display in our Making an Impact exhibit – be sure to check them out next time you are visiting the museum!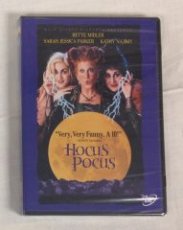 We recently received a very interesting collection from a donor in Houston, Texas. The collection consists of three large photographs from Syria and Palestine, brought to the U.S. by a family that immigrated in the 1960s. Two of the photographs are simple portraits of family members, while the third depicts a funeral scene. The donor tells us that when the family first moved to the United States, the photographs hung in their living room as reminders of their family and their homeland.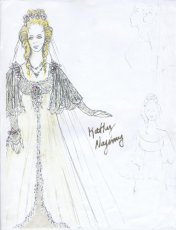 Although our museum focuses on the Arab American experience rather than on the Arab World, many items in our collection originate in the Arab World as people brought them with them when moving to the United States. These items help people remember where they came from, and allow them to showcase their culture to new friends. Last year, we received a traditional Palestinian dress from a woman who told us she purchased the dress just before moving from Ramallah to the United States for the specific purpose of showing Americans some of her culture. Watch a video where she talks about the dress below:
https://granitebv.com
granite countertop fabricators near me: american granite.
You might also like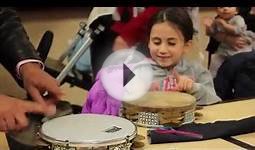 Arab American National Museum Craft Sundays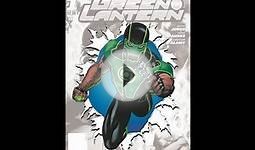 SLIDESHOW: Geoff Johns at Arab American National Museum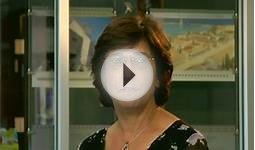 Arab American National Museum Video Tour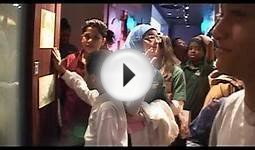 #MuseumDanceOff - Arab American National Museum
Anna's Studio Hand Painted Seaside Scenery 5 Piece Abstract Oil Paintings on Canvas Wall Art Ready to Hang for Wall Decorations Home Decor Paintings For Living Room.
Home (Anna's Studio)
Size:10x28Inchx5pcs(25x70CMx5pcs)
High quality Hand-painted oil paintings on canvas. A great gift idea for your relatives and friends
Gallery wrapped and stretched with wooden frame on the back. Ready to hang.
Actual painting may be slightly different from the product image due to the different brand of monitors.
Please be noticed that the size of each painting is clearly shown in the features, measure your area before purchase so that you can have an appropriate conception...
Q&A
What is the exact location of the National Museum of American History
The National Museum of American History is located at Kenneth E Behring Center, 14th Street and Constitutional Avenue, NW Washington, DC, 20001. It is part of the Smithsonian Museum.
What is the number to the National Museum of American History?
National Museum of American History General Smithsonian Visitor Information Email: info@si.edu Phone: (202) 633-1000. !