National American History Museum DC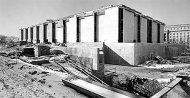 Mission
Through incomparable collections, rigorous research, and dynamic public outreach, we explore the infinite richness and complexity of American history. We help people understand the past in order to make sense of the present and shape a more humane future.
The National Museum of American History collects and preserves more than 3 million artifacts—all true national treasures. We take care of everything from the original Star-Spangled Banner and Abraham Lincoln's top hat to Dizzy Gillespie's angled trumpet and Dorothy's ruby slippers from The Wizard of Oz. Our collections form a fascinating mosaic of American life and comprise the greatest single collection of American history.
Our exhibitions explore major themes in American history and culture, from the War of Independence to the present day. surveys the history of U.S. military conflicts and examines ways in which wars have been defining episodes in American history. immerses visitors in the sights, sounds and sensations of transportation in the United States from 1870 to the present. Familiar favorites on view include The American Presidency: A Glorious Burden, Within These Walls… and The First Ladies. New artifact walls and special cases mean that a larger selection of our objects are on display, creating a new way of experiencing history. A schedule of temporary and traveling exhibitions will offer visitors something new on almost every visit.
The Museum hosts a full roster of public programs, from demonstrations, lectures, and tours to immersive live theater experiences. Music programs are offered by resident jazz and chamber music ensembles as well as guest performers. Our newly-renovated Warner Bros. Theater hosts world-class film programming. And the Nina and Ivan Selin Welcome Center provides complete information services for our visitors.
The Museum's Archives Center houses a remarkable array of American history in documents, photographs, and other works. These include the Warshaw Collection of Business Americana, advertising histories of major U.S. corporations, and the Duke Ellington Collection—sheet music, correspondence and photographs related to the life and career of the great composer and jazz musician.
You might also like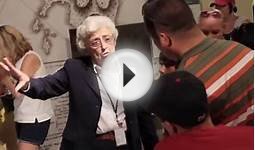 Welcome to the National Museum of American History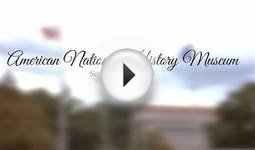 American National History Museum
Danita Delimont - Museums - National Museum of American History, Washington, D.C., USA. - MousePad (mp_206502_1)


Office Product (3dRose LLC)




Dimensions (in inches): 8 W x 8 H x 0.25 D
Matte finish
Soft to touch, will not crack or peel
Clean with mild detergent
Made of heavy-duty recycled rubber