National Museum of American History Smithsonian Institution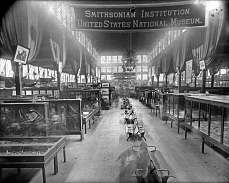 The 19th Century Collection
The history of the National Museum of American History's collections dates back to the very beginning of the Smithsonian Institution, when Secretary Joseph Henry amassed a collection of scientific apparatus for historical and demonstration purposes. In 1849, the Institution made a major purchase of fine arts prints, which became the core of the graphic arts collections. In 1858 and 1862, the National Institute, which was housed in the US Patent Office, transferred to the Smithsonian the national collections, which included specimens from the US Exploring Expedition, 1838-1842. The US National Museum was formally established in 1858. The historical collections grew steadily, including Lincoln's hat, which was transferred from the War Department in 1867. After the Centennial Exposition of 1876 in Philadelphia, the US National Museum received many objects from exhibitors. Thus, by the 1880s, rich collections from many different sources had come to the Smithsonian.
Growth and Development
In 1881, the first US National Museum building, now the Arts and Industries Building, opened to house art, cultural, history, and science exhibits. The halls soon filled with a collection of "historic relics, " including George's Washington's uniform and the Benjamin Franklin printing press. History of science and technology exhibits traced the history of transportation, textiles, musical instruments, and many other human inventions. However, by the turn of the century, the collections had outgrown the first US National Museum building and a new, larger US National Museum was built across the National Mall. When the new museum building, now the National Museum of Natural History, opened in 1911, the art, anthropology, and natural history collections were transferred, leaving only the history collections in the Arts and Industries Building. The history collections included philately, numismatics, political and military memorabilia, costumes, furnishings, technology, medicine, textiles, graphic arts, photography, objects of everyday life, ceramics, glass, and musical instruments. Visitors could admire the First Ladies Dresses, Star Spangled Banner, and Spirit of St. Louis, and marvel at a working model coal mine and a live beehive. An extensive Exhibits Modernization Program in the 1940s and 1950s revitalized the museum and the growing collections required another larger building.
You might also like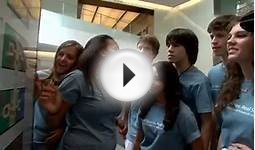 National Museum of American History - Student Orientation ...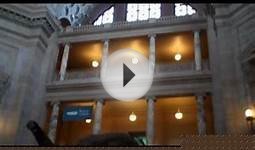 Smithsonian Institution National Museum of Natural History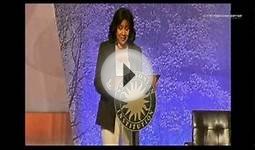 Smithsonian National Museum of African American History ...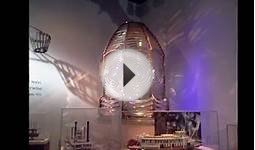 Smithsonian Institution National Museum of American History
Q&A