National Museum of American Indians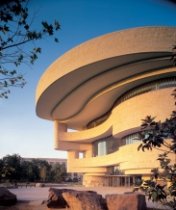 Director:Kevin Gover (Pawnee)
Total Full-Time Employees: 248 (Washington and New York museums and Cultural Resources Center)
Annual Budget (federal and trust) FY 2014: $44.1 million (Washington and New York museums and Cultural Resources Center)
Approximate Number of Objects: 844, 959 items
Visitors (2014): 1.3 million
Background
Established in 1989, through an Act of Congress, the Smithsonian's National Museum of the American Indian is an institution of living cultures dedicated to advancing knowledge and understanding of the life, languages, literature, history and arts of the Native peoples of the Western Hemisphere. The museum includes the National Museum of the American Indian on the National Mall; the George Gustav Heye Center, a permanent museum in lower Manhattan; and the Cultural Resources Center, a research and collections facility in Suitland, Md.
The Smithsonian's National Museum of the American Indian opened its doors to the public Sept. 21, 2004. The museum, which was 15 years in the making, is the first national museum in the country dedicated exclusively to Native Americans, the first to present all exhibitions from a Native viewpoint and the first constructed on the National Mall since 1987.
The five-story, 250, 000-square-foot, curvilinear building was built on one of the last open spaces available on the National Mall, located between the Smithsonian's National Air and Space Museum and the U.S. Capitol. The textured golden-colored Kasota limestone exterior evokes natural rock formations formed by wind and water through time. Set in a 4.25-acre landscaped site with wetlands and 40 boulders known as "grandfather rocks, " the museum is a sharp contrast to neighboring Washington buildings. Its special features—an entrance facing east toward the morning sun, a window with eight prisms and a 120-foot-high spaced called the Potomac Atrium—were designed in consultation with many Native Americans during a four-year period.
The Lelawi (leh-LAH-wee) Theater, a 120-seat circular theater located on the fourth level presents a 13-minute multimedia experience titled "Who We Are" to prepare museum-goers for their visit and conveys the significant presence and diversity of Native peoples throughout the Americas.
Collections and Exhibitions
Approximately 4, 500 objects from the museum's permanent collection are on display in the exhibitions, "Our Universes, " and "Window on Collections."
"Our Universes: Traditional Knowledge Shapes Our World"—focuses on Native cosmologies and the spiritual relationship between mankind and the natural world. It explores annual ceremonies including the annual Denver March Powwow, the North American Indigenous Games in Canada and the Day of the Dead in Mexico, as seasonal celebrations that unite different Native peoples.
You might also like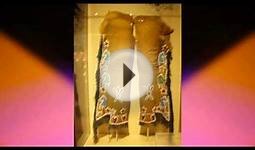 National Museum of the American Indian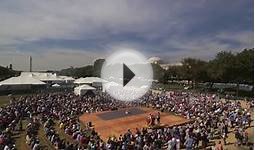 National Museum of American Indians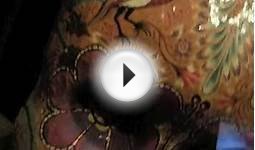 National Museum of the American Indian 08/22/09 03:44PM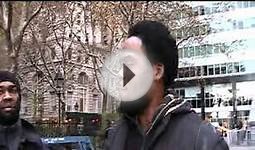 Israelite burial ground/National museum of American Indians