National Museum of American Jewish History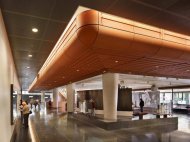 Architects:

Location: Philadelphia, PA, USA

Architects: Ennead Architects

Design Principal: James Polshek
Senior Designer: Robert Young

Project Team: Aran Coakley, Matthew Dionne, Erkan Emre, Mazie Huh, Aileen Iverson, Dean Kim, John Lowery, Craig McIlhenny, Maura Rogers and Jordan Yamada

Project Manager: Joshua Frankel

Project Architect For Construction: John Lowery

Management Partner: Joseph Fleischer

Owners Representative: Becker & Frondorf
Area: 100000.0 ft2

Project Year: 2010
Photographs: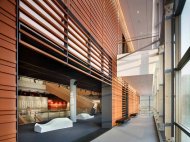 From the architect. The most recent addition to the iconic buildings of Independence Mall in Philadelphia is one dedicated to illustrating the American Jewish experience. The National Museum of American Jewish History (NMAJH) designed by Ennead Architects opened in November 2010. Adjacent to Independence Mall, the museum overlooks such attractions as Independence Hall, the Liberty Bell and the National Constitution Center.
Built at a cost of 0 million by Philadelphia construction management firm Intech Construction, the five-story, 100, 000-square-foot space includes 25, 000 square feet of exhibit space, an 85-foot-tall atrium and a 200-seat theater. The terra cotta and glass building is topped out with a beacon of light meant to symbolize themes of faith and patriotism.
© Halkin Photography LLC
The striking exterior of the museum reflects a trend in cultural centers to incorporate warm, natural materials with high performance facades. The sole aesthetic elements of the NMAJH are accomplished with glass curtain wall and terra cotta rainscreen by Shildan Inc. While limiting the number of materials used creates an air of simplicity, the sophistication of the design is anything but.
© Halkin Photography LLC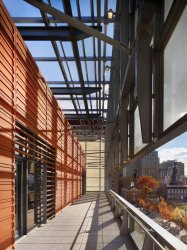 An intricately designed "box" clad with 15, 000 square feet of terra cotta appears suspended within the glass curtain wall. This geometric figure is softened with rounded edges and corners. Curved baguettes interwoven with a scalloped design, a pattern custom-developed by Shildan, run the length of the surface. Terra cotta baguettes serve as sunscreens, shading the windows from the glare of the Market and Fifth Street elevations.
© Halkin Photography LLC
The modern aesthetics harmonize with the surrounding brick of old city Philadelphia. The terra cotta's natural burnt red hues blend with the historic structures of the Mall while the glass curtain wall signifies transparency and openness between the museum and visitors to the Mall. Guests standing between the terra cotta and the glass curtain wall are offered a panoramic view of some of the most important buildings in American history.
© Halkin Photography LLC
The building envelope provides additional benefits ideal for the preservation of artifacts and for creating an energy-efficient public space. Developed in Europe in the last half of the twentieth century, Shildan's terra cotta back-ventilated and pressure-equalized rainscreen system is emerging as the system of choice for meeting the International Building Code and ASHRAE 90.1 building performance requirements.
© Halkin Photography LLC
You might also like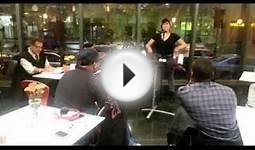 Pop-up poetry at the National Museum of American Jewish ...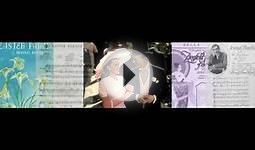 Irving Berlin: National Museum of American Jewish History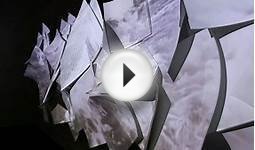 Dreams of Freedom/National Museum of American Jewish History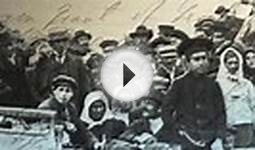 National Museum of American Jewish History