National Museum of the American Indian Cafe
provides visitors of all ages with a multitude of unique learning experiences. Native peoples have always used the natural environments around them to meet their needs, and today many of their innovations and inventions are part of daily life for millions worldwide. Visitors to the center can explore some of these ingenious adaptations through a variety of hands-on activities: Weave a giant basket to learn about the various styles of basketry. Explore different modes of transportation like snowshoes and skateboards. Sit inside a full-sized tipi and learn about the buffalo. And stamp your
imagiNATIONS
passport with real tribal seals as you journey through the center. Even the homes where Native people lived show how they adapted to their environments! Visitors can find out how as they wander through an Amazonian stilt house, see what makes a Pueblo adobe house special, or learn how a Comanche tipi is built.

Visitors can also learn about Ross and Cascade, Native kids who wear various styles of clothes for the different modern and traditional roles they play. Additionally, the activity center offers stories about Native cultures or by Native authors, available for reading in the center's story room. The craft room offers visitors the opportunity to create art projects and take them home. Our newest activities include a kayak balancing game and our Native Beats Music Room, where kids can explore music through Native percussion instruments. Don't forget to test your knowledge of Native history, culture, and customs by participating in a competitive quiz show!
We invite you to come and explore! The center always has something new, hosting a regular schedule of storytellers, artists, and other unique performers and activities. Please check the museum's online calendar for details, or stay current with the latest events on the NMAI blog. Knowledgeable museum staff will be available to help answer questions, conduct special programs, and provide additional resources.
Group Visits
Groups are required to schedule entry time to the . Groups may only register for Tuesday, Thursday, or Friday, in 30-minute increments (i.e., 10–10:30 AM; 10:30–11 AM, etc.). Groups must be pre-K to 6th grade only, and are limited to 30 students per timed entry, with a requirement of one chaperone for every five students. Registration requests must be made at least 48 hours in advance. To reserve a group entry time, contact Group Reservations at
You might also like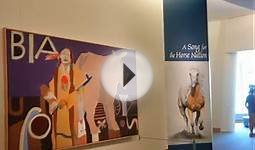 National Museum of the American Indian.wmv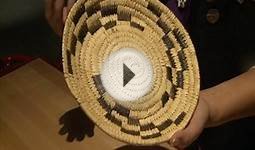 National Museum of American Indians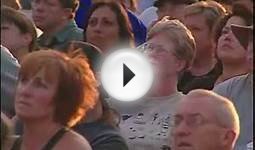 National Museum of American Indian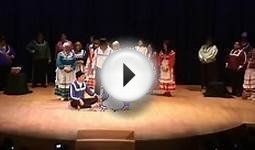 National Museum of the American Indian
Q&A
Where can one find the National Museum of the American Indian?
The National Museum of the American Indian has two locations. One is right on the National Mall in Washington, DC. The other is in the Alexander Hamilton Custom House in New York, NY.