Smithsonian National Museum of American History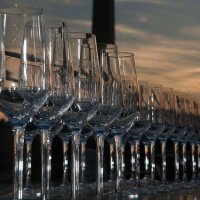 October 22 - 24, 2015
At the National Museum of American History
Join us this fall, as Smithsonian's National Museum of American History brings together culinary leaders, researchers, practitioners, and scholars to inspire Museum visitors to understand the history of food in America and the role they play, individually and collectively, in shaping the future of food. Through culinary demonstrations, hands-on learning opportunities, tastings, talks, experiences with incomparable collections, and much more, Museum visitors and food-enthusiasts will learn about the past by tasting it at the Smithsonian every year.
This October, we will examine the rich history of innovations in American food. What did "innovation" mean historically in terms of food production and preparation? And what does it mean in today's food world? We will explore these questions and more over three days of activities and events:
Thursday, October 22, 2015; 6:30 pm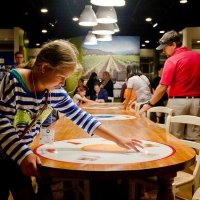 What happens when the home of Julia Child's kitchen hosts a gala evening dedicated to food history? You bring together a dynamic crowd of food professionals, practitioners, and aficionados all in one room.
Friday, October 23, 2015; 10 am - 5:30 pm
Leading researchers, practitioners, and thinkers will address big issues around food and innovation in America via talks, discussions, and presentations throughout the day.
Saturday, October 24, 2015; 10 am - 5:30 pm
A full day of free activities for visitors of all ages that will spark conversations about the past, present, and future of food innovations in America.
Saturday, October 24, 2015; 6:30 pm
Enjoy a pint of innovation as we explore how brewing in the United States has evolved over time.
You might also like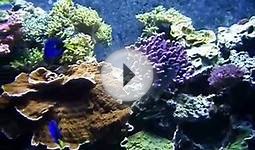 Smithsonian National Museum of Natural History - a visit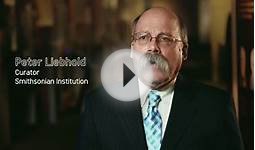 Mars and the Smithsonian's National Museum of American ...
Ars Antigua 2015 Vintage Railroad Posters CD-style Desk Calendar


Office Product (Ars Antigua)




CD style jewel box case opens to form an easel: size: 4.75 x 5.5 inches open
12 different images (one for each month): Vintage railroad posters (1925-1950) from the golden age of Railroad Travel
Printed on archival 80 lb. (216 gsm) cover stock
Descriptive information on each of the 12 train posters
Made in America
Q&A
Whose tennis dress is included in the collection of the Smithsonian's National Museum of American History? | Yahoo Answers
I would guess Billie Jean King, probably the one she was wearing when she beat Bobby Fischer.
What is at the Smithsonian Museum of National History?
The Smithsonian Institution consists of 16 different museums. The Anacostia Museum focuses on African American history & culture.