American Museum of Natural History free admission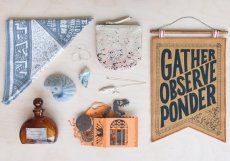 Allie Andrews is an Associate Program Manager for Etsy Wholesale. In her spare time, she dabbles in using up her immense stash of fabric.
Where do you find inspiration — in the graceful curve of a bird's wing, the delicate patterns of a speckled egg, or the otherworldly blue-white hue of a glacier? The wonders of the natural world have been driving man's creative endeavors since the days when the only available canvas was the wall of a cave. Our latest partnership, with the American Museum of Natural History, builds on this timeless tradition.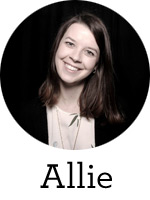 We recently invited Etsy Wholesale designers to create limited-edition products for the museum's gift shop, inspired by a behind-the-scenes tour of the museum's collections. After the tour, each artist walked away with a sea of inspiration to take back to their studios and think upon as they started on their original designs. We caught up with three of them for a peek into their creative process; read on for photos and insights about the magic that happened from the time the makers toured the museum until the day their collections were stocked in the gift shop.
Inspiration: Minerals and Ice
"My porcelain iceberg pendant necklace was inspired by the Gems and Minerals Hall and the Nature's Fury exhibit, which is about the science of natural disasters. With this necklace, I hoped to recreate the qualities found in both minerals and ice."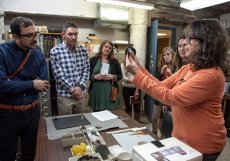 "Inspiration for my work usually comes in the form of nature and found objects; rock formations, canyons, and minerals are familiar subjects. With this project, however, I strived to push past something we see every day and reflect on how human time and space are insignificant on the scale set by nature."
"I began by studying the origins and images of icebergs, and I was especially inspired by blue icebergs, which are formed from freshwater snow that has undergone tremendous pressure over immense spans of time. Similar to the way minerals are formed, pressure, impurities, and time reveal familiar facets, colors, and luster."
"After landing on a concept, I began researching minerals to cast. I was looking for one with similar facets and formations to ice. Citrine, a mineral that is typically cloudy white and amber, stood out as the perfect subject. The next step was making a plaster mold out of the citrine, and then slip casting the form in porcelain."
"After the porcelain piece went through its first bisque firing, I hand-painted it with four shades of blue underglaze to create depth. The final step was firing it to 2, 200 degrees, finishing with touches of platinum luster, and firing it a third time."
You might also like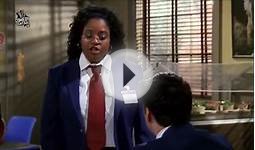 Ross and Joey Works at the Museum of Natural History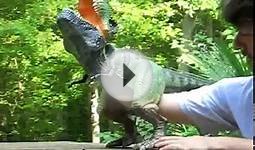 Now also available at The American Museum of Natural ...
Q&A
Is there free admission to the American Museum of Natural History in New York City
There is no set admission price, but no, it's not free. Instead of an admission fee, there is a "Suggested Donation." The Suggested General Admission is $16 for adults, $9 for kids 2 to 12, and $12 for seniors and students with ID.
"Suggested Donation" means you pay what you want to pay. Technically, I think you could give them a penny, and they would have to let you in.
You shouldn't abuse the suggested donation thing, but, you can just pay whatever you can afford.
This is also true at the Metropolitan Museum of Art on Fifth Avenue.
…Didn't the American Museum of Natural History once have free admission (aside from their suggested donation)? | Yahoo Answers
Technically, it still is "free" if you don't care to donate. Though, you should give the museum a little something...even a dollar for what it's worth.