American Museum of Natural History Library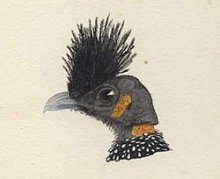 In recognition of the depth and quality of the Library's collections, other libraries in the metropolitan New York area-such as the New York Public Library and the Columbia and New York University libraries-have typically not collected heavily in the field of natural history. Local students, faculty, researchers, and the general public rely on the resources of the AMNH collection, as do scholars at the national and international levels. Consolidation of the Library's holdings in one central collection provides significant advantages for users as well as insuring greater efficiency in collections management.
The Library's collection is rich in retrospective materials, some going back to the 15th century. It includes many materials that are difficult to find elsewhere and, as a result, forms the finest single collection for zoological systematics in the Western Hemisphere.
Chapin watercolor from Congo expedition
The Library's holdings includes over 150, 000 monographic titles (about 170, 000 volumes) and 19, 000 serial (periodical) titles (280, 000 volumes), of which more than 4, 100 are current. (Serial holdings include hundreds of electronic journals.) An extensive 130-year exchange program with institutions throughout the world makes this serial collection unique, in that it covers the natural history literature worldwide. The Library's photographic collection encompasses more than one million images (negatives, prints, and lantern and other slides). Most were taken by scientists during expeditions throughout the world since the late 19th century.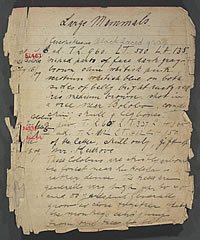 There is also a film collection of approximately 3, 000 reels and 2, 000 videocassettes, including those presented at the annual Margaret Mead Film & Video Festival. The archives of the Museum as a whole contain some 1, 600 linear feet of manuscript materials, and the Art and Realia Collection comprises about 3, 000 items.
Chimpanzee photo from Congo expedition
The Library is a member of OCLC (Online Computer Library Center: and RLG (The Research Libraries Group: and maintains its own online catalog, available through the Web (libcat.amnh.org). Although the Library's primary users are the scientific and educational staff of the Museum, it is currently open to the general public four days a week.
You might also like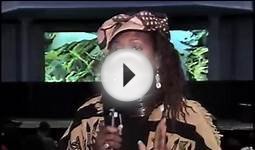 American Museum of Natural History Kwanzaa Celebration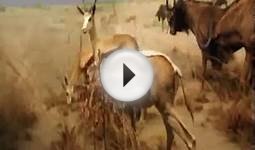 American Museum of Natural History [ HQ ]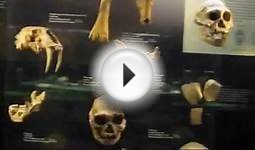 American Museum of Natural History Tour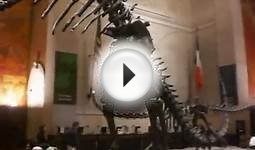 American Museum of Natural History