Hotels near American Museum of Natural History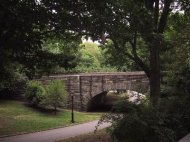 New York's Museum of Natural History is next to Central Park. (Photo: bridge in central park image by jimcox40 from Fotolia.com )
Related Articles
Located at the edge of New York's famed Central Park, the American Museum of Natural History (not to be confused with the National Museum of the same, in Washington D.C.) has 45 halls that house everything from fine art to dinosaur fossils. The museum's Central Park location makes it a short, convenient walk to several hotels.
Excelsior Hotel
The Excelsior Hotel, located just across the street from the museum and to the north, offers luxurious accommodations with French-themed decor. Every room features a view of the museum and the Rose Center or of the city itself. Numerous on-site amenities are available, including cell phone rentals from the business center, a fitness club and an entertainment room. The hotel's restaurant, eighty one, was established in 2008 and serves modern American cuisine in a contemporary environment under the guidance of Chef Ed Brown. Just 1, 000 feet from the doors to the museum, the Excelsior is also convenient to lots of local restaurants and is just about a mile from landmarks like the Museum of Modern Art and The Russian Tea Room.
The Excelsior Hotel 45 W. 81st St. New York, NY 10024 212-362-9200? excelsiorhotelny.com
Park 79
Park 79 is located across the street to the west, less than 500 feet from the museum property. The hotel is stylish, with a traditional awning above the door and a white-pillared exterior, but has rates that are quite reasonable for the Upper West Side (starting at $129 for spring 2010). Rooms include park and city views, along with comforting touches like down duvets, high-quality toiletries and complimentary wireless Internet. Standard rooms sleep two; deluxe rooms sleep three, and suites can accommodate up to four with a second, pull-out queen size bed. The hotel's website lists numerous local happenings, most of them within walking distance, which can give you a head start on planning your trip.
You might also like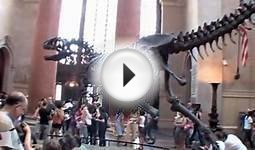 American Museum of Natural History in New York Dinosaur film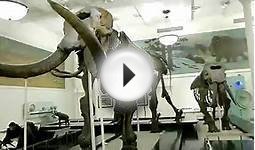 HD Part 3 American Museum of Natural History in New York ...
Q&A
Where is a Kosher restaurant near Museum of Natural History?
Hummus Place 305 Amsterdam Ave New York, NY 10023-1739 Phone: (212) 799-3335