Carrier Museum New York
by Wanderer001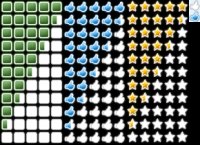 Helpfulness
If you have ever wanted to see a US navy aircraft carrier up close this is where you need to go. The Intrepid museum is made up of three main "large" exhibits the USS Intrepid (Essex-class aircraft carrier), USS Growler (SSG 577 strategic diesel powered submarine), USS Edson (Forrest Sherman class destroyer) which was replaced by the Concorde.
I used to come here once a year when I was in ROTC for team building and leadership exercises. So, that would make the last time I was here some time back in 2000. Prices have changes from the last time I was here but off the Intrepid web site; $22 for adult, $18 for Seniors 62+, $17 Youth (3-17), $18 College Students, $17 for Veterans, Free for Active Duty/Retired Military/Museum Members/Child under 3. All ticket purchases will include a $2.00 Facility Fee. (Veterans will not be charged a facility fee). Open Weekdays 10:00am to 5:00pm, Saturday and Sunday 10:00am to 6:00pm.
The main draw for me here was the Intrepid herself. I have always loved planes and the museum has about 26+/- planes and helicopters on the flight deck and hanger deck. Including the predecessor to my all time favorite aircraft the SR 71 Blackbird. So you should really take the time to check out the A-12 Blackbird here. The hanger deck is broken up into four areas the Navy Hall, Intrepid Hall, Michael Stern Hall, and the Technologies Hall. There is no real break up for these areas just flows into a different exhibit scheme. Each area has many interactive exhibits, whether it is something for you to climb up and look at like the "Turtle" a wooden sub used during the American Revolution or just sit and watch a movie. The main thing that I remember as being very popular amongst the cadets was the flight simulators which are not covered under the ticket price. The A-6 landing simulator is however is covered because it is just a little exhibit. Aside from the hanger decks museum aspect you can also look at the Islands/Bridges, Combat Information Center, Mess Deck & Marine Berthing as they would be if the ship was underway.
The USS Growler is very much like the USS Intrepid without the museum. You can take a look at the different areas of the sub like; Torpedo Room, Navigation, Control & Attack (bridge), Missile Guidance, Mess & Berthing, and the Engineering room, as well as a Regulus Cruise Missile SSM-N-8 which can be seen before boarding. Personal I never went aboard the Growler because I don't do well in small places but I heard it was something to see.
I am not sure as to why the USS Edson was replaced altogether but it was. When it was here you could walk around the deck, the bridge, as well as check out the impressive gun turrets from bow to Stern.
You might also like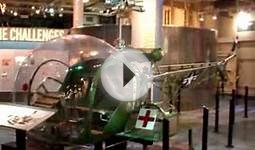 Intrepid Museum -- New York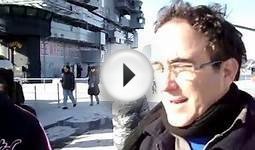 USS INTREPID..New York-Aircraft Carrier Museum-Engenheiro ...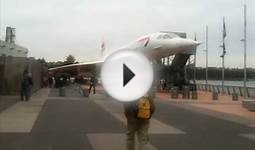 Intrepid aircraft carrier smithsonian museum New York Air ...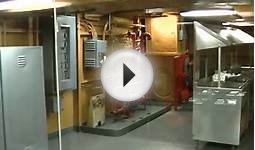 USA - New York - Intrepid Aircraft Carrier Museum
The Museum Outlet - New York Hod Carriers, 1900 - Poster (Medium)


Home (The Museum Outlet)




Poster Print
Size: 24 x 18 Inch
High Quality Poster Print
Licensed Wall Art
The Museum Outlet
Q&A
Which is the best mobile carrier in New York?
My experiences has been that Verizon has the best above ground signal. But some subways stations provide service underground because of a deal with AT&T and T-Mobile that Verizon hasn't done. It depends then on when you most need service.