Museum Believe it or not New York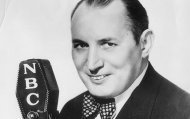 Times Square is known for its oddball characters, a reputation that is clearly upheld at this often-thronged attraction: Ripley's Believe It or Not. This "Odditorium" is home to rare curiosities, wacky stories and outlandish relics from around the globe — witness eerie shrunken human heads, photos of legless acrobats flying through the air and a portrait of Lady Gaga made entirely of crayons. New York is filled with high culture, but when you're in the mood for eye-popping silly fun, this is the spot. But there's more — a lot more — to the museum than its exhibits: Ripley's hides plenty of stories and secrets of its own. We went behind the scenes to unearth the fascinating history of Ripley's and what we found will surprise you — believe it or not!
The museum owes its existence to one intriguing man: Robert Ripley
Did you know there actually was a man named Ripley? Robert Ripley, and his obsession with all things curious and odd, laid the foundation for what would become this worldwide attraction.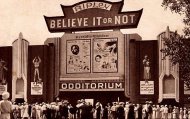 Early in his career, Ripley was best known for his cartoon art, where he first explored his love of the strange, tracking down stories from around the globe, from extreme sports feats to bizarrely shaped vegetables. In fact, Ripley's cartoons were such a success that he became known as one of the world's first cartoonist millionaires. Ripley's continued fascination with the concept of "truth is stranger than fiction" led him to travel the world for most of his life, lugging home fascinating objects and artifacts, which he displayed in his eponymous museums. The phrase "Believe It or Not" was coined by Robert Ripley.
The seeds of Ripley's Believe It or Not started at the 1933 World's Fair
Long before the doors of Ripley's Believe It or Not first opened, there was the exhibition that started it all: the Ripley's Odditorium at the 1933 Chicago World's Fair.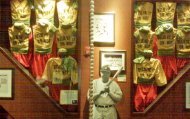 This exhibit of curiosities and live performances, which attracted more than two million people during the course of the fair, included sword-swallowers and contortionists, along with eye-catching pieces from around the world, from teeth-baring masks to intricate carvings. In a time when Americans didn't have the opportunity to travel as far and wide as Ripley, this collection served as a fascinating introduction to cultures and life beyond our borders.
Play ball: Baseball is a star at Ripley's
When you see all the baseball paraphernalia at Ripley's, you may wonder where it fits in. America's oldest pastime was one of Robert Ripley's obsessions. Born in California, Ripley played semi-pro baseball, and was a lifelong fan. The Times Square museum has an exhibit dedicated to bizarre baseball memorabilia, including the stockings Marilyn Monroe wore on her wedding night to baseball legend Joe DiMaggio and a vintage Babe Ruth uniform from a Ripley's-sponsored charity game with "Believe it or Not" on the front of the jersey.
megacostum.com
You might also like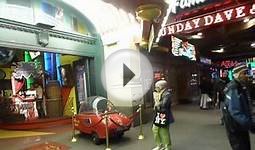 42ND ST RIPLEYS BELIEVE IT OR NOT AND MADAMME TUSSAUD ...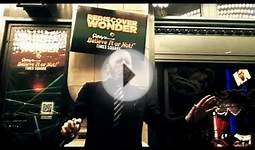 Ripleys Believe It or Not - The Human Block Head at New ...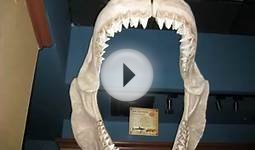 Ripleys Believe It Or Not! (New York) Part 2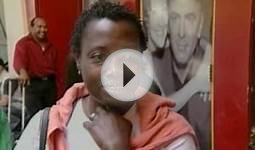 Believe it or Not
Rikki KnightTM Fairy Tale Cottage in Winter Snow Design Black Galaxy S5 Tough-It Case Cover for Galaxy S5 (Double Layer case with Silicone Protection and thick front bumper protection)
Wireless (Rikki Knight)
These cases have a full hard black rubber lining and a tough black plastic overcase (see images) with High Definition Museum Quality Image Resolution
Maximum Protection with Tough Cover for your Galaxy S6 to protect from Drops scratches and bumps
Provides Both Decorative Look with Double Layered Ultra Protection for your phone
Note: These cases do not fit the Active waterproof S6 phones.
Please Note: RIKKI KNIGHT PRODUCTS ONLY SHIP FROM NEW YORK, US or directly from AMAZON.COM. IF YOU SEE variations BEING SHIPPED FROM THE FAR EAST, such as CHINA...
Verso Urban Calligraphy Case Cover by Sisters Gulassa (Fits Kindle Fire), Brown/Tan (does not fit Kindle Fire HD)


Digital Device Accessory (LightWedge (Kindle Accessories))




Sturdy cover protects your Kindle Fire from damage
Soft, suede-like interior with full pocket for holding receipts or travel documents
Corner elastics provide a snug fit for your device without impairing functionality
Stylish design allows you to reflect your personal style