New York Architecture Museum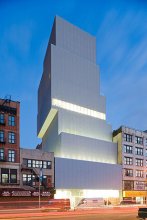 Architects:

Location: 235 Bowery, New York, NY 10002, USA

Architect: SANAA

Project Leadership: Saul Dennison, Chairman, Board of Trustees, New Museum; Lisa Phillips, Toby Devan Lewis Director, New Museum; Lisa Roumell, Deputy Director, New Museum
Architect Of Record: Gensler Architects

Project Management: Plaza Construction Corporation, New York City

Structural Engineers: Guy Nordenson Associates, Simpson Gumperts & Heger Inc., New York City

Client: New Museum of Contemporary Art, New York City; Zubatkin Owner Representation

Lights And Illumination: Arup

Year Of Enchargement: 2002

Area: 58700.0 ft2

Project Year: 2007
Photographs: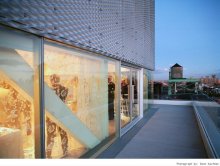 From the architect. Recently Pritzker laureate SANAA offers to architects, critics and customers very sharp architectures, outstanding and internationally recognized. Most of the times, the reason of this is the simplicity and clearness of the concept, and its clean translation into construction. The New Contemporary Art Museum in New York is a precious building with clear concept and strong impact.
© Iwan Baan
The location context, Lower Manhattan, with its squared blocks and buildings, can be considered as starting point for the Museum image: it replies the boxes surrounding, and stacks them one on top of the other in various sizes and heights, as the plot was a playground for a composition of cubes. By small but significant shifting of the cubes, the building gets dynamicity and an attracting shape, being different but similar to the near constructions.
© Iwan Baan
The program of the Museum consists of four public galleries at the first four floors, which have free and flexible spaces for exhibitions; a "white box" auditorium in the basement, Education Center at the 5th floor, offices at 6th, a multi-purpose room at the 7th. By shifting the boxes, all galleries get natural illumination, combined with artificial, and the offices and the private locals on the top floors get terraces and opening views to the cityscape.
© Iwan Baan
You might also like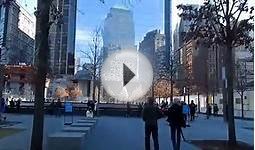 September 11 (9/11) Memorial & Museum, New York City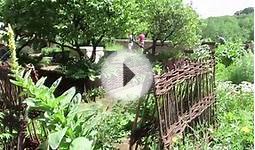 Museums of New York: The Cloisters Museum and Gardens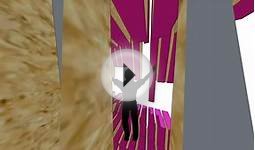 shelter for architecture pilgrims: guggenheim museum new york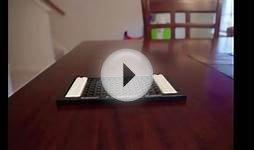 Lego Architecture - Solomon R. Guggenheim Museum, New York ...