New York City Childrens Museum
(212) 769-5100
More: 5 Great Offbeat Museums In NYC
Founded in 1869, the American Museum of Natural History showcases the universe and the natural world, including all the creatures who do and have made this planet home. Perhaps its most famous exhibits are the dioramas, perfectly taxidermied animals (including some captured by Theodore Roosevelt) set in carefully curated landscapes. But the re-created dinosaurs and displays of fossils aren't too far behind in the "awesome" category. You and your kids will absolutely leave this museum with a renewed sense of wonder about the Earth.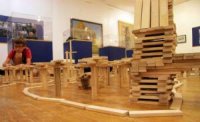 (212) 721-1223
More: NYC's 5 Best Museums For Dates
When the Children's Museum of Manhattan opened in 1973, it consisted of a storefront. Today, this interactive museum on the Upper West Side boasts some 38, 000 square feet of exhibition and learning space, mostly devoted to promoting early childhood education, creative thinking, healthy lifestyles, and an appreciation of world cultures. Make sure to spend some time at EatSleepPlay, a permanent exhibit designed to help kids develop good, lifelong habits.
(212) 245-0072
The Intrepid Sea, Air & Space Museum offers kids the chance to see their toys up close and life size. Among the machines you'll see are 27 restored aircraft and the world's fastest jets, the first space shuttle, and a Cold War-era submarine.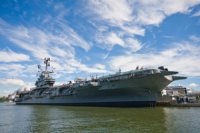 The museum, atop and within the USS Intrepid, seeks to use "history and technology to inspire and advance innovation by developing the next generation of leaders in science, technology, engineering, and math." Also, it's really cool to go eyeball-to-engine with planes that flew in World War II and Vietnam.
(212) 274-0986
Located in Soho, the Children's Museum of the Arts helps kids see and experience art, by offering talks by artists, by displaying work by professional artists and by kids, and by providing plenty of hands-on opportunities. Here, kids can make movies in the Media Lab, take a class or workshop, make art in the WEE Arts Studio or Fine Art Studio, hang out and sculpt at the Clay Bar, or jump around in the Ball Pond (because even artists need to get physical once in a while).
(718) 735-4400
The Brooklyn Children's Museum was the first museum created exclusively for children—founded in 1899, it's the world's oldest children's museum. But there's nothing musty or fussy about this hands-on museum. Instead, the museum, dedicated to "explor[ing] the role of the objects in people's lives and the clues they offer about individuals, cultures, and history, " lets kids do, play, smell, draw, lay, learn, discover, puzzle about, climb, wander around, swing, and jam out. They can even walk along a miniature Brooklyn street, complete with stores.
You might also like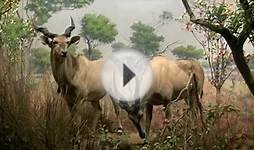 New York City Natural History Museum Tour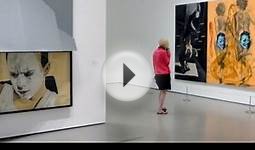 MOMA New York City - Museum of Modern Art - image slideshow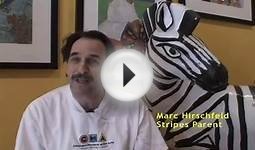 New York Childrens Museum of the Arts Coupons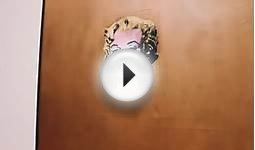 MoMA New York City // Museum of Modern Art // Follow Me ...