Philadelphia Museum of Art steps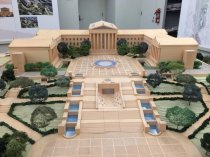 You've probably heard about starchitect Frank Gehry's $350 million expansion and renovation plan for the Art Museum. You know, the one where they dig into the hill and expand downward to create more gallery space. Gehry's 'one daring move, ' as Inga Saffron so eloquently put it, is to cut a large chunk of the beloved Rocky Steps to create a street-level entrance, gallery windows for sunlight and dramatic views of City Hall and outdoor amphitheater. Wait, what? You want to partially remove our Steps? The ones we run up, sled down and sometime even drive on? Like, the steps where visiting relatives simply must go before they start or end a trip to our fair city? Why, yes, those steps.
Gehry understands how big of a deal this is and insists it will "change Philadelphia" the way the Guggenheim changed "sleepy little" Bilbao, Spain. While the plan looks amazing, it is Frank Gehry after all, it's a huge deal for the City of Philadelphia, as it deals with two of its biggest icons that will forever be inextricably linked — Philadelphia Museum of Art and those damned Steps.
So, we leave it up to you — take our poll or, if the choices don't properly embody your feelings, drop us a comment to be heard.
· Changing Skyline: Gehry's master plan for the Art Museum emerges [The Inquirer]
· Gehry on his museum plan: 'This is going to change Philadelphia' [The Inquirer]
· Here's a Model of What Frank Gehry Wants to Do to the Art Museum Steps [Philly Mag]
You might also like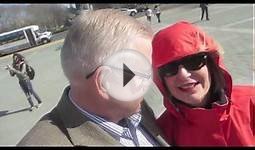 Philadelphia Art Museum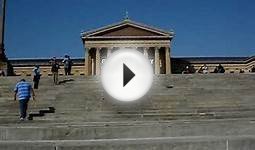 Walking up the Steps of the Philadelphia Art Museum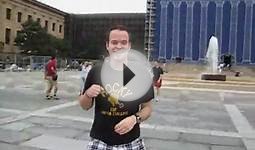 Rocky Treppen in Philadelphia - Rocky Steps Museum of Art ...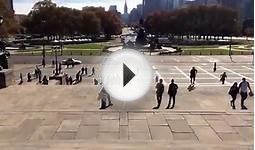 Rocky steps @ Philadelphia Museum of Arts
Buyenlarge 0-587-08249-6-G1827 'View of Philadelphia from Art Museum Steps' Giclee Fine Art Print, 18" x 27"


Home (Buyenlarge)




Superior quality reproduction
Art, undeniably, is conductive to happiness - unknown
Enhance your life and your space with art
Photography Poster - ON THE STEPS OF THE PHILADELPHIA MUSEUM OF ART - 8.5"x11"


Home (VintPrint)




Measures 8.5 inches x 11 inches.
This poster is printed on high quality glossy paper and includes a .5 inch border on all sides to allow for matting and framing.
All our posters are reproductions. We do not sell originals.